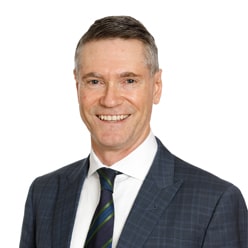 Mr Michael O'Brien has resigned as Chief Financial Officer (CFO) of Vicinity to become Managing Director, Global Real Estate at QIC, according to the Vicinity statement.
QIC global real estate, which manages a $22 billion portfolio, was previously headed up by Steve Leigh, who retired in 2018.
General Manager Treasury, Mr Kah Wong has been appointed Acting CFO while Vicinity undertakes an internal and external search for a new CFO. Mr Wong has managed Vicinity's balance sheet since 2016, and its predecessor companies since 2006.
At Vicinity he was responsible for managing an A$5 billion debt portfolio, including bank debt, bonds, US private placements and an A$3 billion derivatives portfolio.
Mr Wong managed and facilitated the credit rating upgrade from Standard & Poor's (January 2017) from 'A-' to 'A'. Vicinity CEO and Managing Director, Mr Grant Kelley said: "I would like to personally thank Michael for his contribution to Vicinity and wish him all the best in his new appointment. He led a significant repositioning of Vicinity's real estate portfolio including the sale of A$2.5 billion of assets and the Sydney CBD/Chatswood Chase Sydney asset swap transaction with GIC."
Mr O'Brien joined Vicinity in 2015 as Chief Investment Officer and was appointed CFO in December 2018. An international recruitment firm has been appointed to undertake both an internal and global external search for a new CFO.