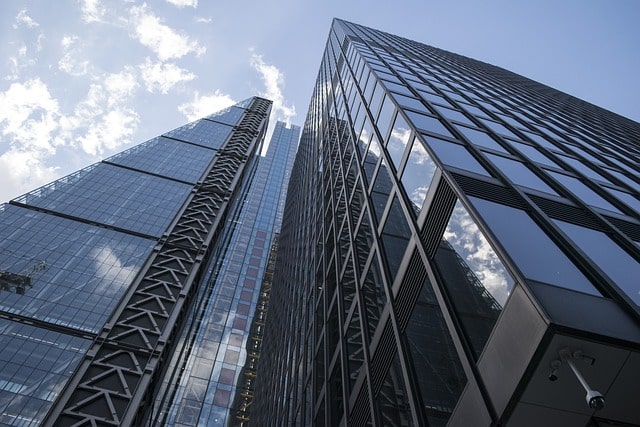 Total global real estate assets under management (AUM) reached €3.8 trillion in 2022, second only to the 2021 year-end record high of €4.1 trillion, according to the Fund Manager Survey 2023, published by ANREV, INREV and NCREIF.
The Fund Manager Survey 2023 highlights continued growth with the average AUM for each manager reaching €32.8 billion at 2022 year-end, a notable increase on the €28.7 billion average reported for 2021.
The ongoing trend of high concentration has also been confirmed, with 81% of this year's total AUM (€3.1 trillion) concentrated within the top quartile by number of fund managers, demonstrating a clear accumulation of capital within the larger fund managers globally.
The total AUM of the top 10 real estate managers globally exceeded €1.8 trillion AUM, compared with €1.7 trillion a year earlier. This accounts for 47% of the total global AUM, up from 41% in 2021.
This trend can also be seen through merger and acquisition actitivites over the past years. In 2022, approximately 15% of respondents were involved in mergers (18% in 2021). Furthermore, 22% were involved in acquisitions – a significant uptick from the 12% in 2021. The trend is especially notable in Asia Pacific where 25% of respondents were involved in mergers in both 2021 and 2022, and 33% were involved in acquistions in 2022, marking a threefold increase from the 11% reported for 2021. Europe is the only region where respondents were not involved in merger activities in 2022, however, this number increases to 20% when looking at acquisitions, which is on a par with the 2021 results.
The value of dry powder stood at €215 billion, slightly up from the €214 billion recorded the previous year. The latest results represent 7.9% of the total global fund manager AUM. Once again, most of the dry powder – €167 billion – is concentrated in the hands of the largest fund managers in the upper quartile. In 2021, the equivalent value of dry powder amounted to €153 billion.
Top 10 global real estate fund managers
The top three global fund managers remain as they were in 2021, though individual AUM has increased substantially. Blackstone leads the field (€475 billion), followed by Brookfield Asset Management (€246 billion) and Prologis (€183 billion) in third position.
Nuveen (€145 billion) moved up from fifth to fourth place, while MetLife Investment (€138 billion) claimed the fifth spot – replacing PGIM which moved to eighth position.
UBS and GLP – present in the top 10 global list in 2021 – gave way to new entrants, ESR (€133 billion) in sixth position, and Starwood Capital (€110 billion) in tenth place. CBRE Investment Management (€127 billion) and AXA IM Alts (€120 billion) are seventh and ninth, respectively.

In Europe, there was also no change in the top three fund managers, though the running order has shifted. AXA IM took the top spot with AUM of €90 billion – a €7.5 billion increase from 2021 – followed by Swiss Life (€89 billion) in second position, and Blackstone (€88 billion) in third place.

Europe's three leading fund managers have a combined AUM of €266.9 billion, almost on a par with the remaining seven managers in the top 10 who account for a collective €321.3 billion.

Having dropped out of the top 10 in 2021 CBRE re-entered the list in fourth place in 2022. The rest of the list consists of Deka Immobilien Investment GmbH (fifth), UBS (sixth), PATRIZIA (seventh), Credit Suisse Asset Management, (eighth), Syntrus Achmea Real Estate & Finance (ninth), and DWS (tenth).
Top 10 fund managers by total global real estate AUM (Source: INREV)
Click here to receive CRE Herald's weekly newsletter, news alerts and insights!