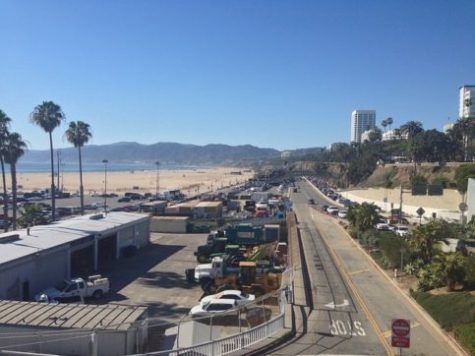 StarPoint Properties has sold 34,195 square feet of prime commercial land for $65 million at 1733 Ocean Avenue in Santa Monica, California.
The improved parcel, which is subject to a ground lease, is 1½ blocks from the Pacific Ocean and within walking distance of the Downtown Santa Monica Metro Expo Line light rail station at 4th Street and Colorado Ave. The buyer was an institutional real estate private equity investment group. Bob Safai of Madison Partners handled the sale as the listing broker.
---
SEE ALSO : Ashford Trust acquires a hotel in California
---
"The offering was broadly marketed and received deep institutional investor interest, including competitive bids from publicly-traded REITs, pension fund advisors, opportunity funds, and high net worth private investors," said StarPoint CEO Paul Daneshrad.
Daneshrad commented further that, "The price achieved for the sale of the land at 1733 Ocean Avenue is in line with a string of recent high-profile land sales in West Los Angeles and is indicative of the superior supply/demand fundamentals of Santa Monica and Silicon Beach and tremendous investor appetite for a rare generational land opportunity."
---
SEE ALSO : TIER REIT acquires land site in Atlanta
---
Source : https://www.businesswire.com/news/home/20190313005687/en/StarPoint-Properties-Announces-Sale-0.79-Acre-Silicon-Beach