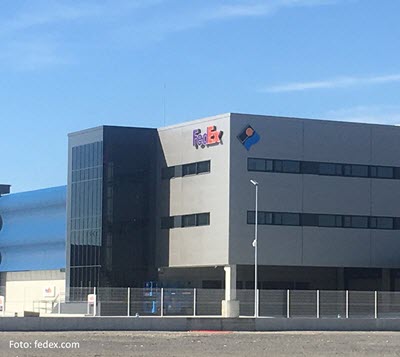 FedEx Logistics will move its global headquarters to Memphis.In a statement released, the former Gibson Guitar factory building will be the new campus.The company said it will consodilate multiple locations and nearly 700 team members into the new location over the next several years.
"This is a moment of dynamic growth and transformation both for our company and for the city of Memphis, and we at FedEx Logistics are thrilled to be a part of this revitalization of downtown Memphis," said Richard W. Smith, president and CEO of FedEx Logistics.
"By combining our disparate offices into a dynamic campus, it became economically attractive to provide this fantastic environment for our team members. This will be a great space for collaboration among the different aspects of our business and a true home for our growing company as we attract new talent for the future of FedEx."
FedEx Logistics has executed a multi-year lease to move its offices to the former Gibson Guitar factory building beginning April 2020. While the existing building comprised 154,000 square feet when purchased, FedEx Logistics staff size and spatial needs will prompt the construction of an additional mezzanine to grow total square footage to just under 200,000 square feet. LRK has been engaged as architect for the project.
"With FedEx Logistics creating more than 680 jobs in Memphis, they are once again showing that Tennessee is a great place to do business," Tennessee Gov. Bill Lee said. "FedEx and its subsidiaries have been a true Tennessee success story, and we as a state are proud to see this company continue to grow and call Tennessee home."
"It's an exciting time to be in Memphis, and with FedEx as one of our largest employers, they are a big reason why," said Memphis Mayor Jim Strickland. "FedEx Logistics moving their headquarters downtown is another great step towards building up our core city and bringing more jobs downtown. It takes strong partners to accomplish the goals we have on economic development, and we couldn't have a better partner than this company."
"It is great to see FedEx continuing to invest in Memphis, especially in our urban core. FedEx Logistics Headquarters will add a financial boost and vibrant new energy in a key downtown location," said Shelby County Mayor Lee Harris.
Source:FedEx Logistics