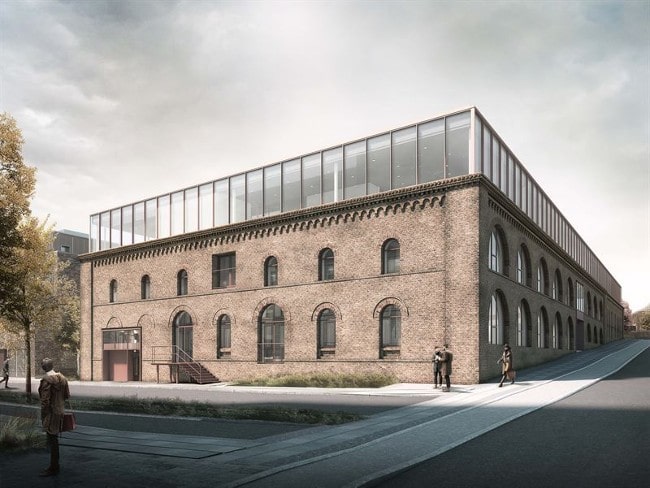 Capman has sold an office building located in the Carlsberg City District in the heart of Copenhagen.
The property is a historical listed red building from 1883 and is also referred to as Rød Lagerbygning (Red Warehouse). It is being developed by CapMan and Revco and comprises 9,870 sq m in total.
The building is currently undergoing a transformation from its original use as a warehouse and workshop through the 20th century to a modern office building while maintaining the industrial expression.
The buyer is the German family-owned THI Investments. This transaction is a forward purchase, and the construction will continue with takeover in the summer of 2023.
CapMan said the purchase price is confidential but close to half a billion DKK.
Peter Gill, Partner and Head of CapMan Real Estate Denmark, said: 'We are very satisfied with the sale of this highly attractive property on the Danish real estate market. The refurbishment is progressing well, and the building is characterised by the original rustic industrial expression combined with a modern look and functionalities in a unique combination, that captures the atmosphere of the entire area. We had a great deal of tenant interest in the building and recently signed a long-term lease with Boston Consulting Group.'
Director Florian Geistmann from THI Investments said: 'It all comes together with the work-live-play of the location, the quality of the asset and the tenant occupying the entire property from 2023. We look forward to the continued collaboration with CapMan and Revco.'
'We are extremely pleased to see this transaction fall into place. This property has attracted broad attention from international and national investors in the office market, having a fantastic location in Copenhagen and being a unique and interesting product', said Christian Bro Jansen, Head of Capital Markets Denmark, CBRE, who has been the Seller's commercial advisor on the transaction.
The transaction is the sixth exit of the CapMan Nordic Real Estate II fund.