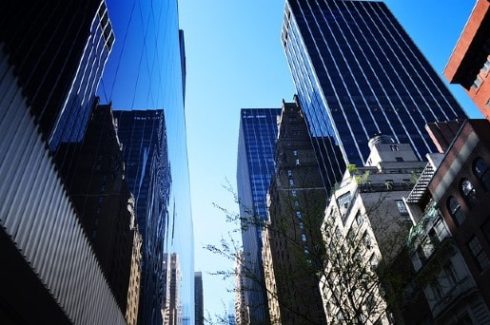 U.S. commercial real estate prices rose by 6.7% year-on-year in April, led by industrial property prices, according to the latest Real Capital Analytics CPPI (Commercial Property Price Indices) report. The US National All-Property index rose 0.8% in April from March.
Industrial property price gains were the largest among the property types. The 10.3% YOY return was a pace of growth not observed for this sector since 2015. Monthly price growth began to accelerate in mid-2018 and in April reached 1.3%.
The performance of industrial sector prices contrasts strongly with retail properties. The retail monthly gain was only 0.2% and has been relatively stable for a prolonged period. The yearly return was just 2.5%.
The apartment sector continued to show slowing growth. While prices did rise 7.1% YOY in April – the third fastest rate behind industrial and CBD office – investors have been spoiled with returns greater than 10% for most of the last eight years.
Office prices rose 6.1% from a year ago and 0.8% from March. CBD office prices picked up the pace again, posting a yearly return of 8.1%. Suburban office prices have been losing steam and logged a 5.3% annual gain in April.
Annual price growth in the 6 Major Metros accelerated to reach 7.7% in April. Prices in the Non-Major Metros displayed slowing growth of 6.0%.
Note : The 6 Major Metros (6MM) are Boston, Chicago, Los Angeles, New York, San Francisco and Washington DC. Non-Major Metros (NMM) refers to all secondary and tertiary markets.