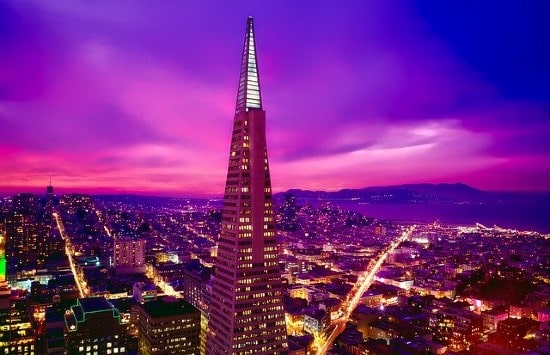 Transamerica Pyramid, the iconic skyscraper in San Francisco, has reportedly sold to a group led by New York developer Michael Shvo for $700 million by Transamerica Corp., a division of Dutch insurer Aegon, according to Bloomberg which cited people with knowledge of the matter.
"Transamerica has accepted SHVO's offer to purchase the Transamerica Pyramid property in San Francisco for $711 million. The sale is expected to close in second quarter of 2020," said Jay Orlandi, Chief Operating Officer at Transamerica in response to CRE Herald's inquiry.
"Transamerica is proud to be identified with the Transamerica Pyramid, and Transamerica will retain naming and branding rights of the San Francisco landmark. Transamerica built and has owned the property since it was completed in 1972. Aegon, one of the world's largest providers of life insurance, pension solutions, and asset management products, acquired Transamerica along with the Transamerica Pyramid in 1999. The Transamerica Pyramid is an important part of Transamerica's history, and we are proud that the iconic building will continue to serve as our corporate logo moving forward," added Jay Orlandi.
Shvo's investment group which includes German pension fund Bayerische Versorgungskammer, or BVK, and Deutsche Finance, is also buying adjacent properties, according to Bloomberg.
The 48-story and 853-foot tower, located at 600 Montgomery St. in the financial district of San Francisco, was completed in 1972. Transamerica Pyramid was designed by architect William Pereira in a Brutalist-style and brought innovation to the architectural character of the period.
Transamerica Pyramid, the triangular-shaped skyscraper and currently San Francisco's second-tallest, was the tallest building in San Francisco for nearly half a century, until it was surpassed by Salesforce Tower in 2018.