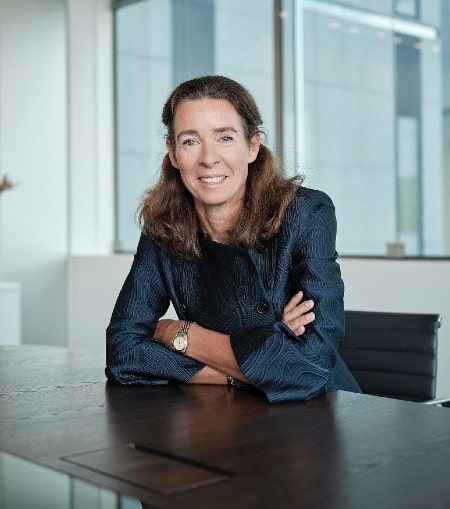 Schroders announced Wednesday that Sophie van Oosterom has joined as Global Head of Real Estate this week, to oversee the growth of Schroders' direct and indirect real estate business.
Sophie van Oosterom was most recently CEO and CIO of EMEA for CBRE Global Investors, where she was responsible for the oversight of all operations, investment strategy and performance, underwriting and programme development in the region.
She also served as a member of CBRE Global Investors' Global Executive Committee and Global Investment Committee and as chair of the European Executive Committee and European Investment Committee.
"It is a pleasure to be joining the Schroders team. I am excited to get going and help further drive the global development of the Real Estate business. My immediate focus will be on getting to know the team and Schroders' broad set of institutional clients and working in partnership with them to exceed their complex investment objectives," said Sophie van Oosterom, Global Head of Real Estate, Schroders.
"Sophie has an unparalleled track record of building successful real estate businesses and, as we begin 2021, it is great to have her on board to help us establish our Real Estate and broader Private Assets platform as a market leader," said Georg Wunderlin, Global Head of Private Assets, Schroders.
Sophie began her real estate and finance career in 1996. Before joining CBRE Global Investors she was a managing director and European Head of Asset Management of the Lehman Brothers Real Estate Partners private equity funds (now Silverpeak Real Estate Partners), which held around $20 billion of assets under management at its peak.