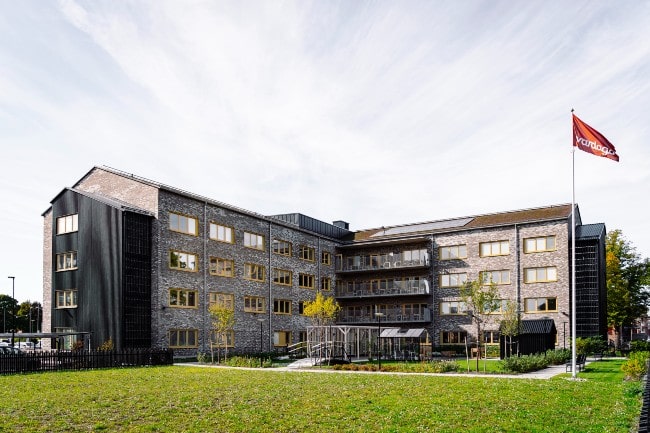 NREP has acquired a portfolio of 22 properties across Sweden for €420 million, via its NREP NSF V Fund, for management by its social infrastructure platform Altura.
The portfolio was acquired from Vectura and is comprised of 20 care homes and two pre-schools, and the deal represents Sweden's largest ever transaction in this asset class.
With a total leasable area of 99,500 sq m, the properties are located across 18 municipalities, in the Stockholm, Mälardalen and Dalarna regions as well as the southern and western parts of the country.
The majority of the properties were built between 2018–2022 and offer a high-quality setting for the provision of modern care to elderly.
"In a further synergy with NREP's existing Altura platform, all buildings have achieved Miljöbyggnad Silver, iDrift, and LEED Gold certification, with one exception being certified by completion," the company said. "Altura will undertake initiatives to boost the properties' sustainability performance yet further, to join the wider portfolio in becoming a high performing care home portfolio from a green perspective."
Jani Nokkanen, CIO, NREP, said: "This acquisition provides a major boost to our aim to not only become a leading provider of high-quality social infrastructure buildings in Sweden, but to expand our portfolio which we ultimately seek to grow in further target markets with similar fundamentals and pressing challenges. The share of the Nordic population over 80 years of age is forecast to grow significantly the coming years, leading to an increase in the demand for care home apartments, and we see similar needs for more high quality schools and pre-schools, which confirms our strategy to solve real issues through customer-oriented social infrastructure buildings."
Dorotea Stellmach, Head of Altura, Sweden, added: "It was a rare opportunity to acquire this well-managed portfolio which offers a similar level of resident-focused care as our existing offer, whilst still having scope for us to further enhance. The human aspect is crucial when providing care homes and pre-schools, and with our team being experienced in healthcare and educational facilities, we are managing a portfolio characterised by high quality, well-tailored environments for the people living, studying, visiting or working in the facilities."
NSF V is the fifth and largest vintage in the NSF value-add series, raising €3.65 billion, the largest ever European value-add real estate fund. Through NSF V, NREP invests to address underserved real estate segments across the Nordics and selected Northern European markets. The focus is on residential rental properties, modern logistics facilities, care homes and offices, where the company can create value through customer-centric and decarbonising solutions.
Click here to receive CRE Herald's weekly newsletter, news alerts and insights!