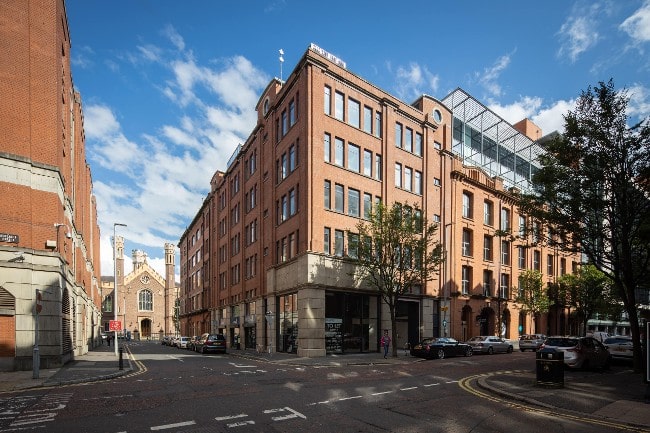 M7 Real Estate has signed two new lettings totalling 11,152 sq ft at 20 Adelaide Street, its Grade A office redevelopment in Belfast city centre's Linen Quarter.
Treliant, the global financial services consultancy, Credit Union financial services software provider, Wellington IT, have both agreed 10 year leases respectively.
Having acquired 20 Adelaide Street on behalf of its value add strategy, M7 Real Estate Investment Partners III ("M7 REIP III") in 2018, M7 has completed a major refurbishment of the building to modernise and improve the space, including the creation of a double height entrance foyer.
Comprising c. 20,000 sq ft across seven floors, the property is set in the heart of the business district and is located a short walk from Victoria Square, Belfast's retailing hub.
James Smith, Senior Asset Manager at M7 Real Estate, commented: "20 Adelaide Street is a landmark project for M7 in the city of Belfast, where we have deployed our expertise in asset management to transform this largely vacant office building into much sought after, Grade A space for businesses in the city. Since re-launching the building, we've experienced strong demand and we are pleased to be welcoming Treliant and Wellington IT to the line-up of occupiers."
Click here to receive CRE Herald's weekly newsletter, news alerts and insights!