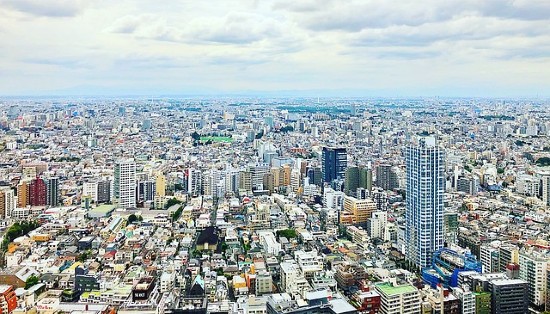 LaSalle Investment Management has acquired 10 properties in Japan, one large-scale logistics facility located in the Osaka metropolitan area and nine high-quality multifamily properties in the Tokyo metropolitan area, for JPY 35 billion (US$321 million) through its open-end private core fund, LaSalle Japan Property Fund (LJPF).
LaSalle Japan Property Fund's total assets under management reached JPY157 billion GAV (US$ 1.44 billion) with 16 properties in its portfolio.
Launched in November 2019 with an investment of JPY 61 billion (US$ 560 million), LJPF is an open-ended private placement core fund that invests in four major asset classes – logistics, residential, retail and offices – in four major metropolitan areas, namely Tokyo, Osaka, Nagoya and Fukuoka.
"These are attractive, well-located quality assets that diversify the portfolio and will provide a steady income. In Tokyo, despite the pandemic, we are seeing relatively stable wages and tight labor markets, which will continue to support the multifamily sector. In the logistics sector, positive real estate fundamentals, continued e-commerce penetration and our ability to execute successfully are the reasons why we find this sector desirable," said Keith Fujii, Head of Asia Pacific at LaSalle Investment Management.
"We believe that logistics facilities and residential housing in major metropolitan areas will continue to generate stable income despite the market uncertainties brought about by the pandemic. In light of the increasing global demand for investment, LaSalle continues to view Japan as a promising investment market, and will keep driving to maximize investor profits by building a diversified portfolio of high-quality, stable core assets," said Ryota Morioka, Executive Officer at LaSalle Investment Management, K.K. and LJPF Fund Manager.