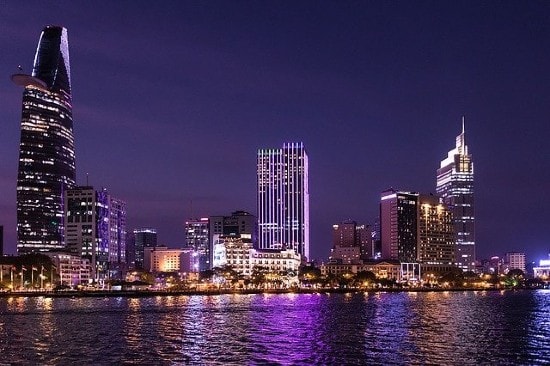 Keppel Capital, the asset management arm of Keppel Corporation and Keppel Land, the property arm of Keppel Corporation, have jointly launched the Keppel Vietnam Fund , a Vietnam-focused real estate fund with a target fund size of US$600 million.
The Fund has achieved its first closing of US$400 million, including co-investment commitment from a global institutional investor.
Leveraging Keppel Land's strong track record in Vietnam, the Fund seeks to invest alongside Keppel Land in real estate projects, including residential developments, commercial properties as well as mixed-use projects and townships in Vietnam, with a focus on Ho Chi Minh City and Hanoi.
Alpha Investment Partners Limited, the private fund management arm of Keppel Capital, will be the fund manager, while Keppel Land will be the development and property manager of the properties in the Fund. When fully leveraged and invested, the Fund will potentially have assets under management of approximately US$1 billion.
---
READ ALSO : Keppel Capital raises over half of target commitments for US$500m fund
---
Ms Christina Tan, CEO of Keppel Capital, said, "We are pleased to launch our inaugural Vietnam-focused real estate fund, which will allow Keppel Capital to expand into a new geography and strengthen our product offerings to global investors seeking quality real assets. The successful first closing of the Fund, even amid the COVID-19 pandemic, demonstrates investors' confidence in our ability to generate attractive risk-adjusted returns through investing in the growing real estate sector in Vietnam."
Mr Tan Swee Yiow, CEO of Keppel Land, said, "Keppel Land is a pioneer and one of the largest foreign real estate investors in Vietnam. We have been operating in the country for close to three decades, with a quality portfolio which includes Grade A offices, residential properties, retail malls, integrated townships and serviced apartments. Our strong track record in building and operating developments across various property segments, as well as extensive local network, will enable the Fund to access proprietary deal flows, and allow Keppel to enhance the returns from its property business by tapping investor capital. In addition, the capital raised from the Fund will support Keppel Land's efforts to scale up our presence in Vietnam and adopt an asset-light strategy with lower capital requirements."