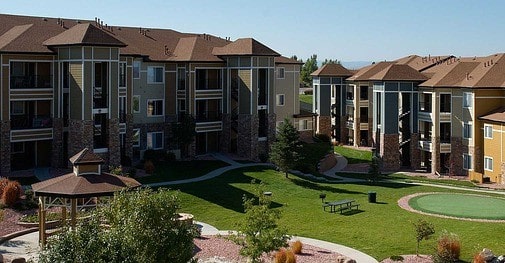 A fund managed by Investcorp has acquired five new US multifamily properties across Arizona, Texas and Georgia for $420 million.
Investcorp said the portfolio acquired by the fund includes 2,228 "for-rent" units.
Investcorp has completed over $1 billion in multifamily acquisitions and $1.3 billion in residential sales, including multifamily and student housing, over the last 10 months.
"As one of the largest investors in US multifamily real estate, we have continued to execute on attractive opportunities, as seen by our aggressive acquisition and disposition activity over the past year," said Michael O'Brien, Co-Head of North America Real Estate and Head of Residential Vertical at Investcorp. "We have capitalized on growing markets with favorable economic trends and have the ability to move quickly on new transactions."
"The US residential sector has been a key focus for Investcorp throughout various economic cycles," said Ryan Bassett, Principal at Investcorp. "This latest acquisition reflects our effort to take advantage of the real estate trends born from the Covid-19 pandemic, including the gravitation of millennials (the largest generation in the US labor force) towards multifamily units due to their flexibility and affordability."