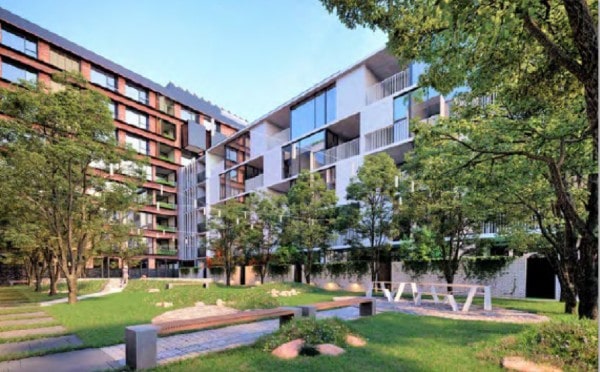 International real estate firm Hines has entered the Australian build-to-rent (BTR) sector by acquiring a site at 10 Ballarat Street in Brunswick, Melbourne to develop a 250-unit BTR apartment complex.
Hines acquired the 4,247 square metre (45,714 square foot) site for A$16.5 million ($12 million).
Hines said 10 Ballarat would provide its future residents all the benefits of proximity and access to transport connectivity, retail and entertainment amenities while living in a lower scale, greener and more residential pocket of Melbourne.
"We are very excited to announce our first build-to-rent (BTR) project in Australia," said David Warneford, senior managing director and country head of Australia at Hines.
"Hines has deep global expertise in residential and BTR development, operations and investment management, with substantial platforms in the US and Europe. That coupled with the local track record and expertise that Sam Bisla, our new Head of Living brings to the table, is a powerful combination," he added.
This project represents Bisla's first acquisition since joining Hines as the new Head of Living in June. Tasked with leading the establishment of the BTR platform, this marks an important step toward positioning Hines as a leader in BTR projects within the region.
"I am very excited to execute on my first project here at Hines," commented Bisla. "Hines is a true vertically integrated global BTR player and bringing this global IP to bear has allowed for a deeper insight into the 10 Ballarat acquisition, as well as its design, construction and operations."
"Hines, along with the world's largest institutions, has seen the long-term defensive nature of the asset class during a turbulent time," Bisla continued. "We see an investment window in Australia and are strategically building our pipeline and are expecting to scale up the Hines Australian BTR portfolio in the short term."