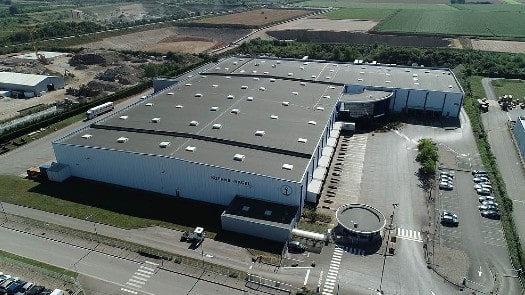 PATRIZIA AG, on behalf of TransEuropean Property Limited Partnership VI, has sold a French logistics assets to real estate funds managed by Blackstone for EUR 260 million.
Comprising just over 362,721 sqm in ten properties, the portfolio was assembled off market as part of a strategy to aggregate high quality units along the highly prized logistics corridor.
The portfolio is 100% leased to tenants including Kuehne and Nagel, Geodis, Rhenus, Honeywell and Amazon. Blackstone has engaged PATRIZIA to continue to manage the portfolio on its behalf.
This transaction mirrors the sale of a portfolio of seven French logistics assets totalling 302,675 sqm from TEP V to Blackstone for EUR 233m in 2017.
"Credit must go to our transaction and local asset management teams for their hard work in assembling and stabilising this portfolio over the past three years and then securing the Fund's exit. To be retained to work with Blackstone on the management plans going forward is clearly especially pleasing," said Paul Hampton, Head of International Funds at PATRIZIA.
PATRIZIA has also recently acquired two logistics warehouses situated on the border between Amiens and Poulainville, totalling 77,865 sqm, on behalf of TEP VII, the successor to TEP VI, bringing PATRIZIA's AUM in France to EUR 1.34bn.