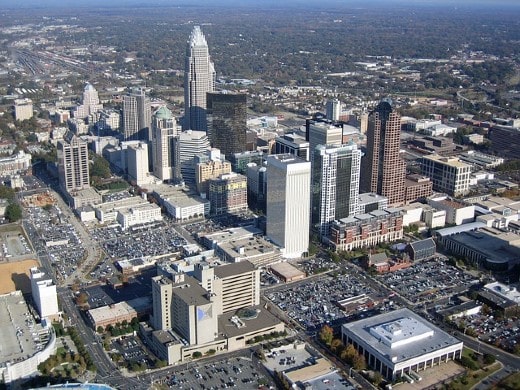 Shorenstein Properties LLC ("Shorenstein"), an owner and operator of high-quality office and mixed-use properties across the U.S., has acquired a 450,000-square-foot commercial office property from Westcore Properties at 6800 Solectron Drive in Charlotte. The purchase price was not disclosed.
Located in Charlotte's University City submarket, the commercial office property is situated among one of the city's most populous corporate hubs and sits directly across the street from Innovation Park, the nearly 2-million-square-foot campus originally occupied by IBM.
Originally designed to meet IBM's highest quality standards for manufacturing and office uses, the commercial office property in Charlotte was 100% leased to Flextronics up until 2018.
Shorenstein intends to extensively redevelop the Property into a high-quality Class-A office project with outdoor amenity space, increased parking capacity, and enhanced access to surrounding roadways.
"University City has long been a dynamic corporate hub and educational epicenter for the city of Charlotte, and we are pleased to expand our footprint in the region with the acquisition of 6800 Solectron," said Matt Knisely, Managing Director at Shorenstein Properties in the statement.
Jessica Brown and David Dorsch of Cushman & Wakefield have been selected to lead the marketing and leasing of the Property.