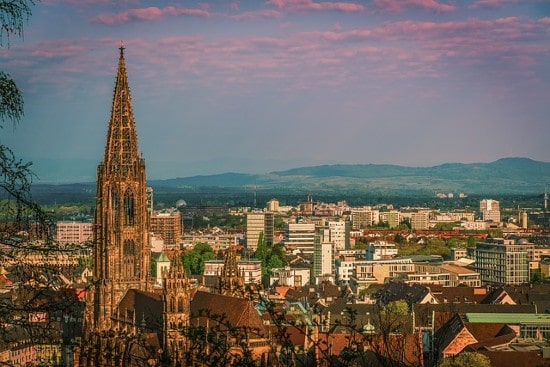 CLS Holdings plc has agreed to sell Bismarckallee 18-20, an office property in Freiburg for €22.5 million.
Bismarckalee 18-20 was acquired by CLS in 2013 and consists of 7,500 sqm (80,729 sq. ft) of office and retail space over nine floors. The property in Freiburg is 85% let to Volksbank Freiburg with the remainder let to TICS, a travel agency, and a computer shop on the ground floor.
"Whilst the building no longer fits the criteria for CLS' portfolio as it is not in one of the key target markets, it offers a significant opportunity for the buyer," said CLS in a statement. "The sale, at a price 12.3% above the 30 June 2020 valuation, allows CLS to crystallise the returns on the asset while releasing capital to continue to reinvest in the portfolio and acquisition opportunities."
"The sale of Bismarckallee 18-20 secures a significant return for CLS while providing additional resources for further investment in our key markets. We continue to see significant opportunities for investment across the UK, Germany and France and remain confident in the long-term attractiveness of well-located, affordable office in non-prime locations," said Fredrik Widlund, Chief Executive Officer of CLS.
---
READ ALSO : CLS buys three office properties from Aviva Investors in UK
---