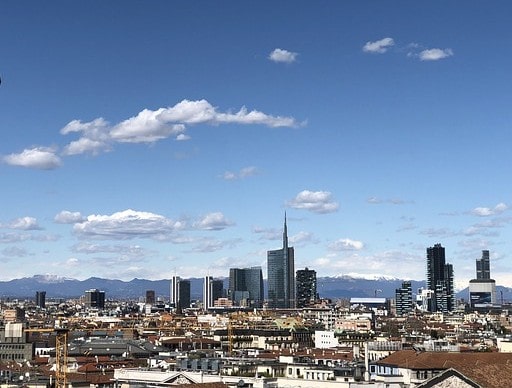 Real estate investment manager Barings has acquired off-market a parcel of land for an office development opportunity in Milan, Italy.
Barings said the site has buildable rights for the development of a Grade A office building with ca. 5,000 sqm lettable space across five floors above ground, as well as two underground floors with 50 car parking spaces.
Barings is targeting a LEED Gold certificate for the building after the work is complete, which is anticipated in early 2022.
The site is located in the Bicocca district in northern Milan, which is a well-established office submarket where several major businesses have a presence including Pirelli Group, Deutsche Bank and ING. Over the last four years the area has seen the completion of several mixed-use redevelopment projects, which have helped to establish the area as a vibrant suburb.
In addition to the car parking, the finished property will benefit from strong transport links into the city centre with the nearby metro stop at "Bignami" 450 metres walk away, connecting to Duomo in 25 minutes and the main railway station in 25 minutes. Linate airport is 25 minutes by car and the A4 motorway connecting Torino with Trieste is accessible in 15 minutes. Numerous bus routes and tram lines are also nearby.
"This acquisition presented a great opportunity to create a brand new, Grade A office in an improving micro-location within an established business district of Milan. The Bicocca district has flourished in recent years and its excellent transport connectivity mean that we expect occupier demand for high quality office space to remain robust, while limited supply in key European markets like Milan allows us to deliver added value on behalf of our investors. In the current challenging environment we also have been able to secure attractive financing terms with two Italian relationship banks, demonstrating the continued ability of our expert local team to source and execute deals off market," said Valeria Falcone, Managing Director, Real Estate Country Head – Italy at Barings.
"Despite the immediate challenges caused by COVID-19 in recent months, namely the need for working from home, we believe that modern offices that support collaboration, productivity and strong company culture, will continue to play a key role in the future. This year we have already acquired office buildings in Sweden and a portfolio in Germany that synergise with these trends and we have further office transactions in the pipeline in Germany and the UK. We have also been focusing on the logistics sector, investing across the risk curve, including through joint venture developments and forward transactions, in the Nordics, The Netherlands, the UK, Germany, Italy, France and Spain," said Gunther Deutsch, Managing Director, Head of Real Estate Transactions – Europe at Barings.