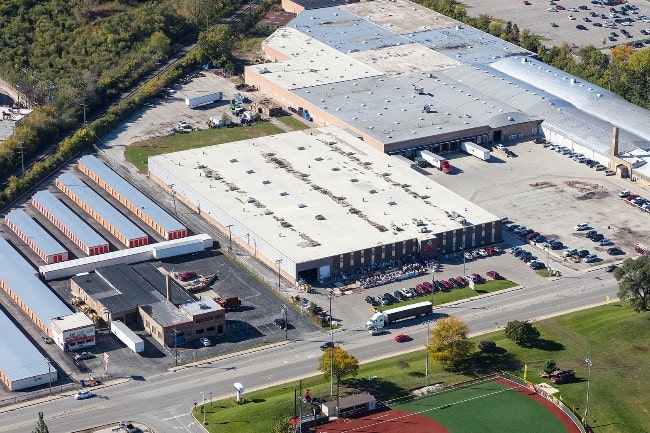 Westmount Realty Capital has partnered with Ares Management Corporation to recapitalize a 51-asset industrial portfolio totaling 6.1 million square feet located in established industrial submarkets of Chicago and Milwaukee.
Westmount and Ares acquired the portfolio of logistics, bulk distribution, and last-mile industrial properties from global private markets firm Partners Group and Westmount joint venture.
Partners Group and Westmount Realty Capital aggregated the portfolio, which consists of primarily infill, multi-tenant light industrial properties that provide enduring functionality and long-term leasing optionality, between 2014 and 2017.
The majority of the portfolio is located in the Chicago MSA, and the largest cluster of assets is proximate to O'Hare International Airport. The portfolio is currently 98.8% leased to a roster of 123 national and regional tenants with an attractive lease rollover profile.
The top 10 tenants in the portfolio account for 42.5% of the total leased area with no single tenant accounting for more than 9.9% of the portfolio.
"This is a gratifying day for us, and it speaks to Westmount's tenacious approach to asset management and value-add investment strategy," said Cliff Booth, Westmount's founder and chairman. "Westmount has been active in the industrial market for more than 35 years, and that knowledge helped us gather this collection of institutional-quality industrial properties. We are pleased to recapitalize and reinvest in this portfolio and look forward to working with our new partner Ares as we continue to drive further value across this portfolio."
Michael Caprile with CBRE and Josh McArtor with Eastdil handled the transaction on behalf of the seller.