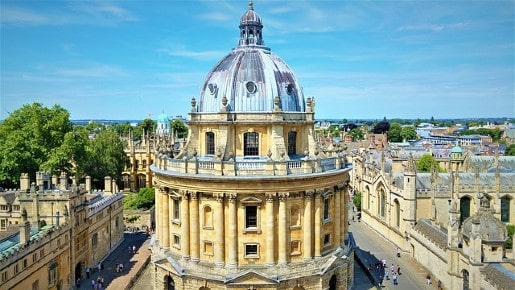 Legal & General(L&G) has announced the £200m funding of Oxford University innovation centre for Life and Mind sciences.
Legal & General said on Monday that it will fund and deliver a new sciences building with the University of Oxford to serve as a world-class home for their departments of Zoology, Plant Sciences and Experimental Psychology.
The new £200m 'Life and Mind Building' will be the largest building project ever undertaken on behalf of the University, and its largest teaching and research facility, significantly improving the way that psychological and biological tuition is undertaken in Oxford and helping scientists to solve some of our major global challenges, said L&G in the statement.
Legal & General entered into a £4bn partnership with the University of Oxford in June 2019, forming Oxford University Development (OUD) in order to provide thousands of new homes for staff and students, as well a number of innovation facilities.
The Life and Mind Building is due to open in 2024 and will transform the education experience for students, providing laboratories for students and researchers, as well as lecture theatres, specialised support laboratories and opportunities for public engagement. The new building will also aim to facilitate the university's schools and public outreach programmes through opportunities for art, exhibitions, lectures and conferences, offering a 'window into science'. It replaces the Tinbergen building, which closed in February 2017, and will enhance this gateway to Oxford's Science Area.
The demolition of the existing Tinbergen building is due to be complete by October 2020, with Legal & General to begin construction on the site in July 2021.
"The Life and Mind Building will provide students with a modern, state-of-the-art facility that helps continue the University of Oxford's legacy as one of the world's most pre-eminent teaching institutions. We are extremely proud of our partnership with the University of Oxford, which in the wake of COVID-19 will help retain talent in the city, whilst driving essential inward investment and providing opportunities for world-leading innovation as well as much needed housing for key workers," said Nigel Wilson, Chief Executive at Legal & General.
"The University of Oxford is delighted to be working in partnership with Legal & General to deliver a landmark Life and Mind building that will transform the relationship between the biological and psychological sciences. This fabulous building will provide innovative facilities for teaching and research, which will enable Oxford to train a new generation of scientists who in turn will help us to address critical global challenges," said Professor Louise Richardson, The Vice-Chancellor of the University of Oxford.