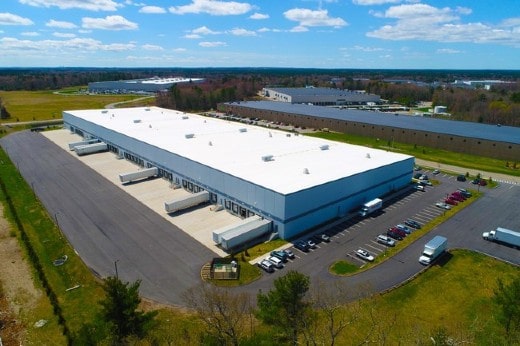 JLL Income Property Trust has acquired Taunton Distribution Center, a 200,000 square foot Class A industrial asset located in Myles Standish Industrial Park, one of Greater Boston's premier industrial "super parks" for $25.7 million.
The Class A industrial asset is in close proximity to New England's primary transportation corridors and population centers enjoying excellent access to the I-495 highway system with direct connectivity to service Boston, Providence, Worchester and the greater New England region. Set in Boston's largest industrial submarket, the property is part of the Myles Standish Industrial Park which features more than six million square feet of warehouse, distribution, manufacturing and office space.
"Given the rise of e-commerce and demographic shifts within the Boston metro area, the industrial market has transformed to become the "end-of-the-line" distribution hub for New England," said Allan Swaringen, President and CEO of JLL Income Property Trust.
"We are pleased to add this high-quality industrial property to our portfolio, as we increase exposure to core assets in high-barrier-to-entry markets. This investment brings our aggregate industrial allocation to over $700 million and 6.5 million square feet representing 25 percent of the value of the overall JLL Income Property Trust portfolio," he added.