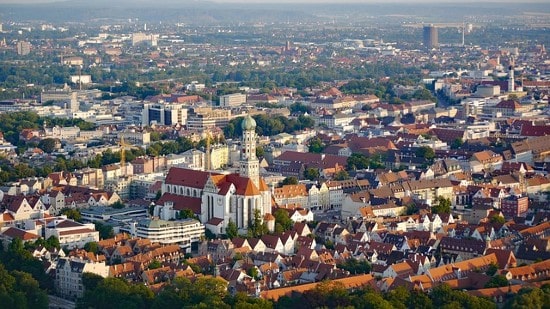 Corestate has acquired an office project development 'Weitblick 1.7' in Augsburg's Innovation Park, for a closed-end domestic fund, through its subsidiary Hannover Leasing, for €85 million.
Hannover Leasing is providing asset and fund management for the property, which stands out for its innovative technical and sustainable features.
Corestate said it is one of the most modern buildings in the region and is already largely leased to well-known companies in the research and development sector.
The takeover will take place after completion in the second quarter of 2021. The seller is a joint venture of Audax GmbH and Leitwerk AG.
"Our excellent regional market access has given our investors access to the top property Weitblick 1.7., which stands out for its high-tech and, above all, sustainability features. As part of Augsburg's Technology Park and under the management of our experienced team, it will prove to be an attractive and profitable long-term investment for our institutional clients," said Nils Hübener, CIO of Corestate.
"The Weitblick 1.7 property is characterised not only by excellent quality, a long-term cash flow profile and a stable tenant mix, but also by many innovative technical and sustainable solutions. Together with the reliable and highly experienced project developer Audax, in collaboration with Leitwerk as general planner, we were thus once again able to create an attractive investment for our institutional clients," added Sebastian Hartrott, Managing Director of Hannover Leasing.