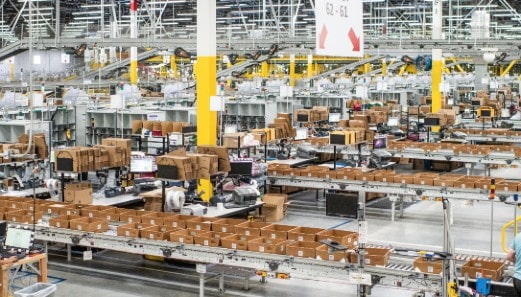 Amazon.com, Inc. plans to launch a new, state-of-the-art Amazon fulfillment center in Temple Terrace, Florida.
The new fulfillment center, which is anticipated to launch in 2021, will create 750 new, full-time jobs. Amazon's new operations facility will span more than 600,000 square feet on the ground floor.
Amazon currently operates seven fulfillment and sortation centers in the state in Jacksonville, Davenport, Orlando, Miami, Ruskin, and Lakeland.
"We're excited to be growing our operations in Florida and we are excited to open a new fulfillment center in Temple Terrace," said Alicia Boler Davis, Amazon's vice president of global customer fulfillment. "Amazon is committed to providing great jobs with industry leading pay and benefits, starting on day one, in a safe, innovative work environment. Amazon is grateful for the continued support we've received from local and state leaders and we look forward to creating over seven hundred jobs for the Temple Terrace community."
"The City of Temple Terrace is very excited to welcome Amazon as our newest corporate citizen. Amazon's presence in our amazing city will bring more jobs and opportunities for residents and those throughout the region," said Temple Terrace Acting Mayor Andrew Ross.
Amazon is also planning a new delivery station in Lutz that will power Amazon's last-mile delivery capabilities to speed up deliveries for customers in Pasco County. Delivery stations enable Amazon Logistics to supplement capacity and flexibility to Amazon's delivery capabilities. The Lutz delivery station is also anticipated to open in 2021.