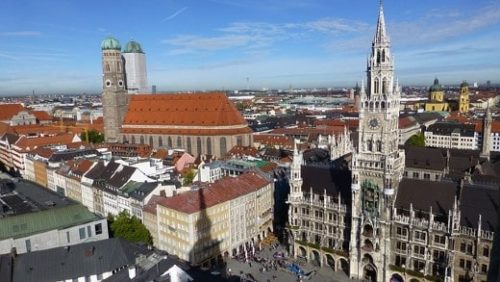 Warburg-HIH Invest Real Estate has launched new open-ended investment fund "Deutschland Selektiv Immobilien Invest II" to invest in core / core+ office properties in selected fast-growing cities in Germany.
An add-on option permits investments into other types of use up to a limit of 30 percent of the total assets. Assuming a minimum fund volume of 400 million euros and a gearing ratio of no more than 50 percent on the fund level, the dividend yield is expected to equal 4 percent.Institutional players may invest in the fund by acquiring equity interests of 5 million euros or more.
"The fund invests in core and core-plus properties worth 20 million euros or more in cities characterised by a fast demographic and economic growth," said Alexander Eggert, Managing Director of Warburg-HIH Invest. "The selection of location and asset relies on a multi-variable procedure that considers the inflow of young population cohorts as well as the concentration of strong technology companies or the local demand for office accommodation."
---
SEE ALSO : Warburg-HIH launches new multi manager investment fund
---
With its new fund "Deutschland Selektiv Immobilien Invest II," Warburg-HIH Invest reconnects to a previous investment fund. Subject to the same investment criteria, the "Deutschland Selektiv Immobilien Invest I" fund has generated an average dividend yield of 11.7 percent annually. The average draw-down speed for investors was around 6 months.
"Since this product is more or less fully placed, with over 200 million euros in capital commitments, and since our investment strategy delivers an excellent performance for our investors at a time when we continue to believe in the long-term promise of the investment policy, we decided to launch another vehicle with no maturity cap," said Carsten Demmler, Head of Capital Management, Warburg-HIH Invest.