The Sydney suburban office market continued to grow over the past 12 months with increasing of new supply across the South West, Inner West and the South, according to Knight Frank's latest report. In 2018, 69,732 sqm new office space was wdded to the market and over 75% of space has been leased.
The South West Sydney office market is very attractive with improved infrastructure and its growing economy.
Western Sydney University opened its campus at 100 Macquarie Street, occupying 8,405 sq m. This is in conjunction with GPNSW occupying over 50% of the new development at 35 Scott Street, Liverpool (10,068 sq m).
The largest development in the region was the redevelopment at 25 Restwell Street, Bankstown (10,525 sq m). Owned by Bankstown Sport Club, the office component has only been 25% leased, causing the rise in South West vacancy.
According to the report, in the coming next two years new supply is expected to increase in South Sydney due to new construction commences such as 40 Ricketty Street, Mascot (6,900 sq m) and 282-290 Forest Road, Hurstville (8,400 sq m).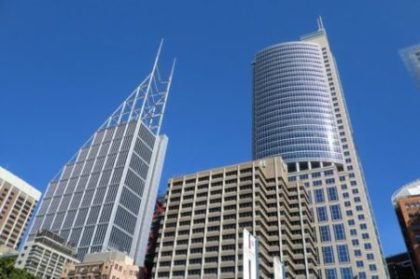 Demand for prime office space rose in South Sydney
Rental growth rate increased by 6,4 percent in South Sydney in 2018, this is the highest among the all suburban regions, said in report.
Rental growth in South Sydney is anticipated to continue over the next 12 months, with the limited supply and strong demand from tenants seeking office space in the region. The South West and North recorded 0.3% and 1.3% increase year-on-year, while in the North West, West and Inner West average gross face rental growth has stabilised.
New building completions in 2018 reached a decade-high, underpinned by opportunistic developers targeting speculative projects in the South West and Inner West in particular.
Vacancy in the Inner West reached 14.4% in January 2019, up from 8.6% at the same time last year, while the South West rose from 9.1% to 13.6% over the same period. Although the withdrawal of stock and new supply has been a boon for some precincts, in the North, tenant demand has begun to abate as displaced tenants seek out competitive stock in other locations, resulting in a increase in vacancy.
The North West precinct was the only market to record a decline in vacancy and the only market with no withdrawals or new developments. New Metro rail infrastructure due later this year will likely support an increase in demand.
Investment activity for 2018 totalled $494 million, down 11% from the 2017 calendar year. The fall in sales volumes has been due to the lack of available stock rather than a lack of demand. Private investors and Unlisted/Wholesale funds were the most active accounting for 75% of total transaction volumes for 2018.
---
SEE ALSO : Australian office vacancy rates drop across the country
---