Hong Kong-based investment company Kingboard Holdings has agreed to acquire a commercial building, 2 London Wall Place, in London, from Brookfield for £293.6 million (approximately...
ICG Real Estate, the real estate arm of Intermediate Capital Group (ICG), has launched a new investment platform together with Paris-based specialist investor and asset...
Barclays Bank UK has agreed to acquire UK specialist mortgage lender Kensington Mortgage Company (KMC) for £2.3 billion. Barclays will acquire the residential mortgage lender...
Blackstone has completed the acquisition of Crown Resorts for A$8.9 billion (US$6.2 billion). Blackstone said the acquisition is 'its largest investment to date' in Asia...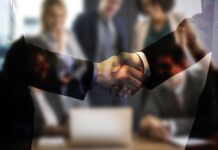 Blackstone Real Estate Income Trust (BREIT) has completed its previously announced acquisition of Preferred Apartment Communities (PAC) for $25.00 per share of common stock,...
Tristan Capital Partners' EPISO 4 Opportunity Real Estate Fund has sold a mixed-use portfolio comprising three multi-let office and last-mile logistics buildings located just...
French real estate investment firm Frey has acquired from Equilis all the shares in the company that owns the open-air Finestrelles Shopping Centre in...
Europa Capital and UK property company St Congar have secured outline planning consent for the development of 880 new homes, alongside commercial and community...
Regional REIT has paid £26.5 million for three office assets in Yorkshire. The REIT made three separate investments in Sheffield city centre, Thorpe Business Park, Leeds, and Leeds city centre...
Benedict Real Estate Bidco Limited (Bidco), a subsidiary of one of Brookfield's real estate private funds, has completed...
Europa Capital has appointed Roberto Varandas to the newly created role of Head of Business...
Goldman Sachs-backed retirement living company Riverstone has appointed Martin Earp as its Chief Executive Officer. Martin...
Tishman Speyer has appointed Graham Mackie to lead its expansion strategy across the Asia Pacific region. As a Managing Director...
France-based commercial real estate company Société Foncière Lyonnaise (SFL) has appointed Dimitri Boulte as Chief Executive Officer...