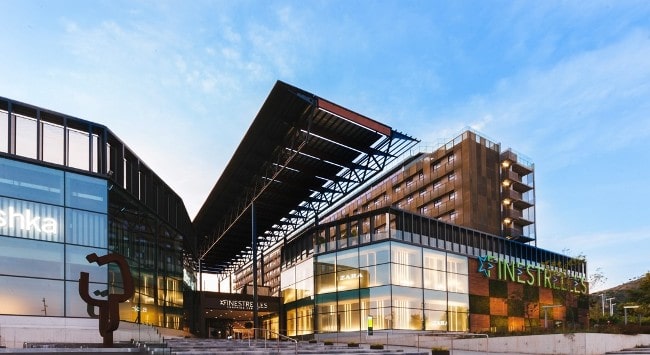 French real estate investment firm Frey has acquired from Equilis all the shares in the company that owns the open-air Finestrelles Shopping Centre in Spain for €127.5 million.
Opened in November 2018 and BREEAM certified as "Excellent" (design, execution, in-use), Finestrelles is an 39,250 m2 open-air shopping centre, located in Esplugues de Llobregat, Barcelona.
Finestrelles is anchored by tenants including H&M, Zara, Mango, Kiabi, Bershka, Decathlon, Alcampo, MediaMarkt, AliExpress Plaza.
Antoine Frey, Chairman and Chief Executive Officer of Frey said: "This new acquisition strengthens our presence in Iberia. Frey is consequently continuing its strategy of expansion, with the ambition to become the European leader for sustainable retail. Finestrelles Shopping Centre is a high-quality asset. It contains all the fundamentals that we appreciate at Frey and will enable the Group to deploy all its management and animation expertise. We are very pleased to integrate it in the REIT's property portfolio."
"The purchase price will be subject to adjustment (upwards or downwards) based on the actual performance of the asset and will be calculated in 2023 and 2024 at the seller's discretion. FREY will have a rental guarantee of an annual amount of €7.9 million for the period from closing to the time of the earn-out calculation. The total purchase price (rental guarantee included) will be between €123m and €155m," said Frey in a press release.