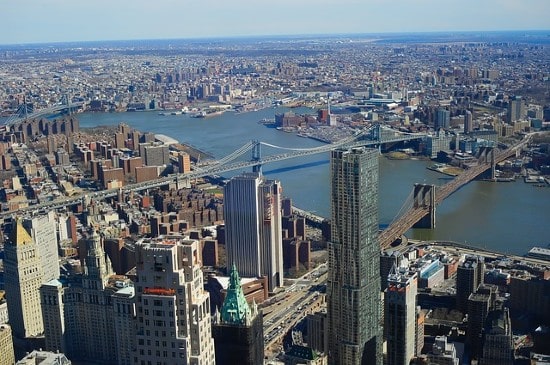 International property and investment group, Lendlease, in partnership with one of Australia's largest superannuation funds, Aware Super, has acquired a 90 percent interest in a 2.6-acre site at 1 Java Street in Brooklyn, New York for the major urbanisation project.
Lendlease said the A$1 billion major urbanisation project will transform a full city block into c.800 residential for rent apartments. "Approximately 30 per cent of these apartments will be designated as affordable housing under the Affordable New York Housing Program."
Located on the East River, the project will also include a reimagined public waterfront esplanade with improved connection to the India Street pier and NYC Water Ferry.
The 1 Java St acquisition is based on a 25 per cent interest for Lendlease and a 75 per cent interest for Aware Super, said in the statement.
"The acquisition of 1 Java, Brooklyn, is another major milestone for Lendlease's Americas business as we continue to leverage our end to end capability across all aspects of the real estate chain," said Denis Hickey, CEO Americas, Lendlease.
"On the back of the A$20 billion partnership we signed with Google last year to jointly deliver three major urban regeneration precincts in the San Francisco Bay area, this takes our US development pipeline to over A$30 billion of current and future projects," he added.
"We're proud to move this project forward with Lendlease while further expanding our successful U.S. multifamily portfolio and building out our strategy in affordable housing, multifamily/build-to-rent and serviced apartments," said Alek Misev, portfolio manager at Aware Super. "1 Java will be a high-quality asset with strong sustainability aspects in a sought after market that will further diversify our property portfolio globally."
"Lendlease believes in, and is committed to, long-term opportunities in New York and our other target US gateway cities. We believe everything that has always made New York a special place – its cultural activities, diversity, dining and entertainment, and most importantly the people who come to the city to make connections in their professional and personal lives, will endure beyond the current COVID-19 related challenges,"said Jason Alderman, managing director of property at Lendlease.
The announcement extends the 2018 partnership Lendlease formed with Aware Super (the new name for First State Super), which established the US$2 billion Lendlease Americas Residential Partnership (LARP) to develop and hold residential for rent assets in targeted US gateway cities. With this latest investment, the LARP portfolio now spans projects in Chicago, Boston and New York. Lendlease is the partnership's development, construction and investment manager.
Lendlease now has 22 major urbanisation projects located across 10 global gateway cities in Australia, the US, Europe and Asia.
---
READ ALSO : Lendlease, Peabody form JV for £8bn development in London
---