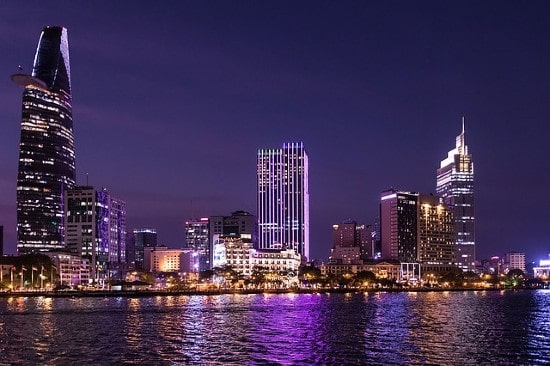 A consortium led by KKR that includes Temasek has acquired a minority equity stake in Vinhomes Joint Stock Company (Vinhomes), a real estate developer in Vietnam.
KKR said in a press release, the KKR-led consortium has collectively invested VND15.1 trillion (US$650 million) which translates into a c.6% equity stake in Vinhomes. Vingroup Joint Stock Company will continue to be the controlling shareholder of Vinhomes. KKR made the investment primarily from its Asian Fund III.
"We are truly honored to have the opportunity to invest in a successful, leading business like Vinhomes which is an integral part of the consumer services ecosystem within the Vingroup family. This investment exemplifies the type of platinum brands and management teams KKR looks to work with in Southeast Asia. Today's announcement further underscores our strong commitment to Vietnam, where KKR has been active and present for nearly a decade," said Ashish Shastry, Co-Head of Private Equity for KKR Asia Pacific & Head of Southeast Asia.
"We are pleased to welcome KKR as a shareholder in Vinhomes, and believe that the investment demonstrates the confidence of international investors in Vinhomes, Vingroup and the Vietnamese market. As a reputable, world-class institution, KKR's expertise and proven track record of helping companies achieve long-term success will be valuable as we work together to enhance value for Vinhomes shareholders," said Nguyen Dieu Linh, Chairwoman of Vinhomes.
Vinhomes is a subsidiary of Vingroup, the largest private enterprise in Vietnam. The company is listed on the Ho Chi Minh City Stock Exchange. Vinhomes develops and trades integrated residential, commercial and industrial real estate, and provides real estate management and related services. Vinhomes is the largest real estate developer in Vietnam.
KKR is a leading global investment firm that manages multiple alternative asset classes, including private equity, energy, infrastructure, real estate and credit, with strategic partners that manage hedge funds.
Temasek is a global investment company headquartered in Singapore with a net portfolio value of S$313 billion (US$231b) as at 31 March 2019.
Credit Suisse (Singapore) Limited acted as sole financial advisor to Vingroup.