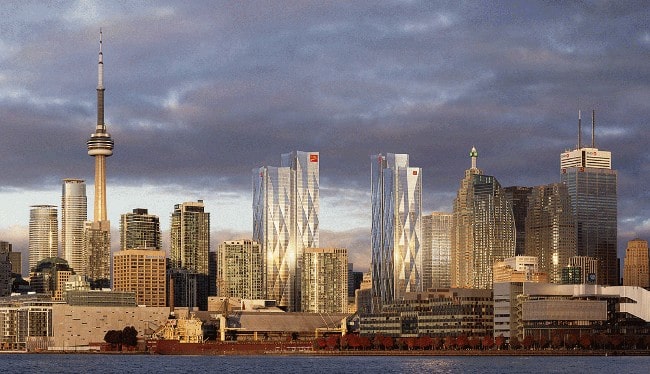 Hines has formed a Canadian focused investment and development venture to invest in key real estate markets – Toronto, Vancouver, Montreal, and Calgary.
The venture was formed to develop and acquire up to C$2 billion of gross asset value.
Hines said it brings two decades of experience investing in Canada and a team of over 100 professionals to source and execute investments on behalf of the venture. 
This is the second Canadian focused venture sponsored by Hines.
"There are significant opportunities to invest in the highest-quality assets in the Canadian market. The venture will provide us with the flexibility to utilize decades of experience and our relationships to source and execute future-focused investment strategies across the risk spectrum," said Alfonso Munk, Hines chief investment officer, Americas.
"Over the past two decades in Canada, Hines has built a track record that gave our investor partners confidence that we can be a robust fiduciary of their assets and deliver strong risk-adjusted returns," said Avi Tesciuba, country head of Canada for Hines. "Canada offers a stable investment climate and with this capital at our disposal, we can act quickly and scale faster than ever, working with our local partners to bring the talent and the capital to get projects realized."
Hines will pursue strategies across the product spectrum with a targeted emphasis on placemaking for diverse asset types including mixed-use developments, differentiated multifamily rental residential communities, and hospitality-forward office projects.  Hines' focus on high quality developments and Class A service has enabled the firm to produce distinguished returns across Canada. 
Since the launch of its Canadian operations in 2004, Hines has developed, acquired and/or managed over 14 million square feet of signature projects representing a wide variety of product types — from city-defining office buildings to retail, residential and mixed-use developments.