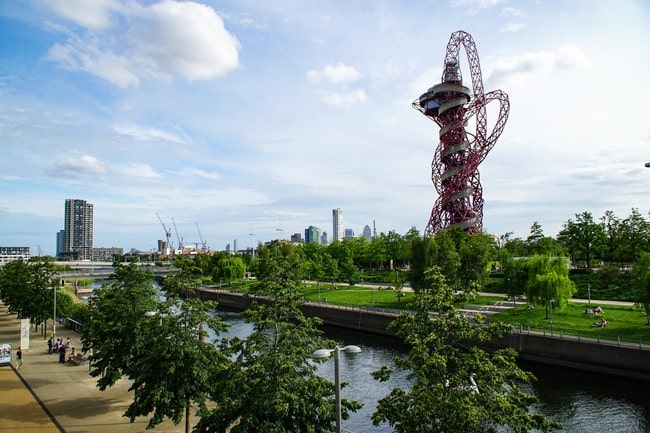 Greystar Real Estate Partners has acquired a build-to-rent (BTR) site in Stratford, east London from UK-based developer Lifestory for £20 million.
The Stratford Mill site is located in the heart of the Pudding Mill masterplan, which is on track to be an exemplary piece of urban design as part of the wider regeneration of the Queen Elizabeth Olympic Park.
The site benefits from existing planning consent, with the 2-acre site representing the second phase of a larger development. The first phase has been completed by Lifestory.
The well-connected site is located a short walk from Pudding Mill station and Stratford station, providing a direct route into central London. Situated in a mixed-use area, it includes a significant and diverse element of business floorspace in addition to space for up to 1,500 new homes. Stratford town centre is also in close proximity, which is home to a variety of supermarkets, independent and popular eateries, and retail amenities including Westfield Stratford.
Harry Downes, Managing Director – UK Investment, Greystar said: "This strategic acquisition presents us with the opportunity to develop an attractive site in a fast-growing, and increasingly popular, pocket of London. The process was highly competitive and is further proof of Greystar's well-recognised reputation for delivering purpose-designed and highly amenitised buildings at scale for multifamily, young professionals and student housing. Given we have invested £11bn in the UK and have a further £2bn to invest with a current operational portfolio and pipeline of 11,000 build-to-rent homes, we are well positioned to leverage the opportunities ahead in London – a key market in our global investment strategy."
Chris Powell, Regional Managing Director, Lifestory, said: "The sale of the second phase of Stratford Mill, a beautiful riverside site with planning consent for 245 homes, concludes a six-year journey for Anthology in Stratford and reflects a change of direction for the Lifestory Group. More than ever the residential market is bearing the weight of homeowners who are keen to downsize and have flexibility in later-life but are faced with a lack of choice.
"In line with this growing need and demand, we've decided to re-focus on delivering high-quality Build to Rent later-living products, with this sale enabling us to prioritise land purchases that support our new operating model. The popularity of the first phase of Stratford Mill suggests this development will continue to be a success, providing high-quality and much-needed homes for young professionals and first-time buyers as we concentrate our efforts on the over-60s market."
Click here to receive CRE Herald's weekly newsletter, news alerts and insights!