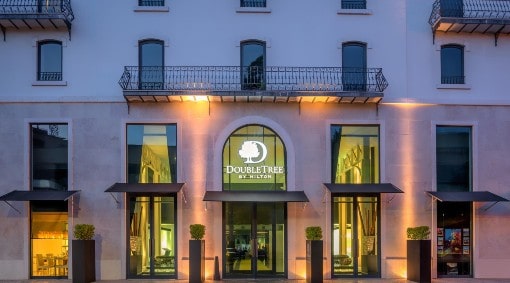 Commerz Real has acquired a hotel complex in Lisbon managed under the DoubleTree by Hilton brand for its Commerz Real Institutional Hotel Fund from Portuguese project developer Turismadeira S.A.
Located on Rua Engenheiro Vieira da Silva in the central business district, the ensemble comprises the four-star hotel DoubleTree by Hilton Lisbon, Fontana Park, which as a building was erected in 1910 and comprehensively modernised into a hotel in 2008, and an extension currently under construction. The existing seven-storey hotel has 146 rooms and 62 car parking spaces, as well as conference areas, two restaurants, a bar and a fitness zone.
---
SEE ALSO : Commerz Real buys office building in Warsaw for South Korean investor
---
Commerz Real has concluded a triple-net leasing agreement for a period of 20 years with Fontana Hotels S.A., which is operating the hotel with Hilton as the manager. This means that the lessee is responsible for the maintenance of the entire property.
"Lisbon has established itself as one of the leading tourism destinations in Europe," said Dirk Schuldes, Global Head of Hospitality at Commerz Real. "At the same time the hotel market profits from an increasing amount of business travellers as a result of numerous international trade fairs in the capital."
DoubleTree by Hilton Lisbon, Fontana Park is connected to the public transport system by bus and rail.
Source: Commerz Real Capital